That's right a rare look at Deaf Skateboard's President and Founder Brian "Mad Dog" Werner. It's a tough life being such an occupied and tirelessly on the go person. I did manage to steal some of his time for these quick 25 deaf questions. -J.P.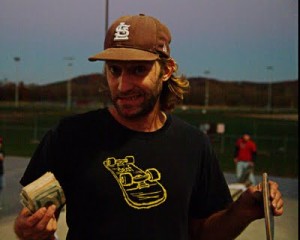 Brian, You must be a busy guy. Do you have time to skate or film while operating a business and attending college fulltime?
B} School is fun, learning is fun, skateboarding is more fun. The company stuff is also enjoyable. So there is usually always time to do these things. Filming is fun but I haven't lately. Homework sucks!
How long have you been deaf?
B} Deaf for life, since birth.
Is it true that it gives you extra concentration being deaf when you skate?
B} Yes..I don't have to hear people yelling at me like "no skateboarding" or other outside noise that might distract hearing people.
What's skateboarding like in St. Louis?
B} Beautiful, loads of sk8 spots.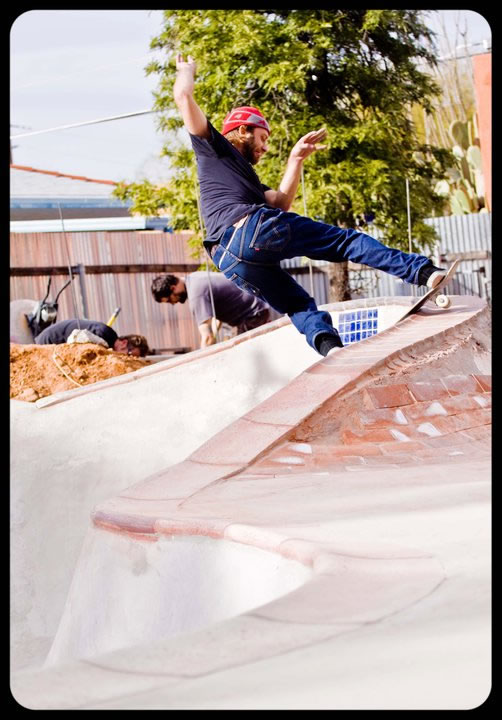 How did you come to live in San Diego?
B} I lived in STL, then somewhere in Florida, Phx Arizona for a while now San Diego. Who knows where next? Its fun, go to new schools, meet new people, skate different stuff.
So, where is the best place to skate, for ultimate extreme gnarly shredage?
B} Arizona parks, and street.
Have you flown overseas for skateboarding?
B} Yeah , no big deal I went to Hawaii. Oh, and also the moon!
How long have you been skating, and have you had any injuries?
B} Skateboarding for 20 years. Everybody gets injured.
Was that your face I saw in Thrasher at the Kum de la Asr Long Jump Reynolds Rapper thing?
B} Yeah, I didn't know I was gonna be in that mag.
What happened that day with your board getting stolen?
B} I skated the ramps then checked my board at the board checker. That was last last time I saw her..I think someone was watching me the whole time. Motherf*#ker!!
Damn, How many boards have you had stolen from you in all?>
B} A few, I don't remember.
Who is on the deaf skateboard team?
B} Alex the Wookie and me so far. Checking out some other deaf guys, Maybe Monty Nolder. Always looking for more.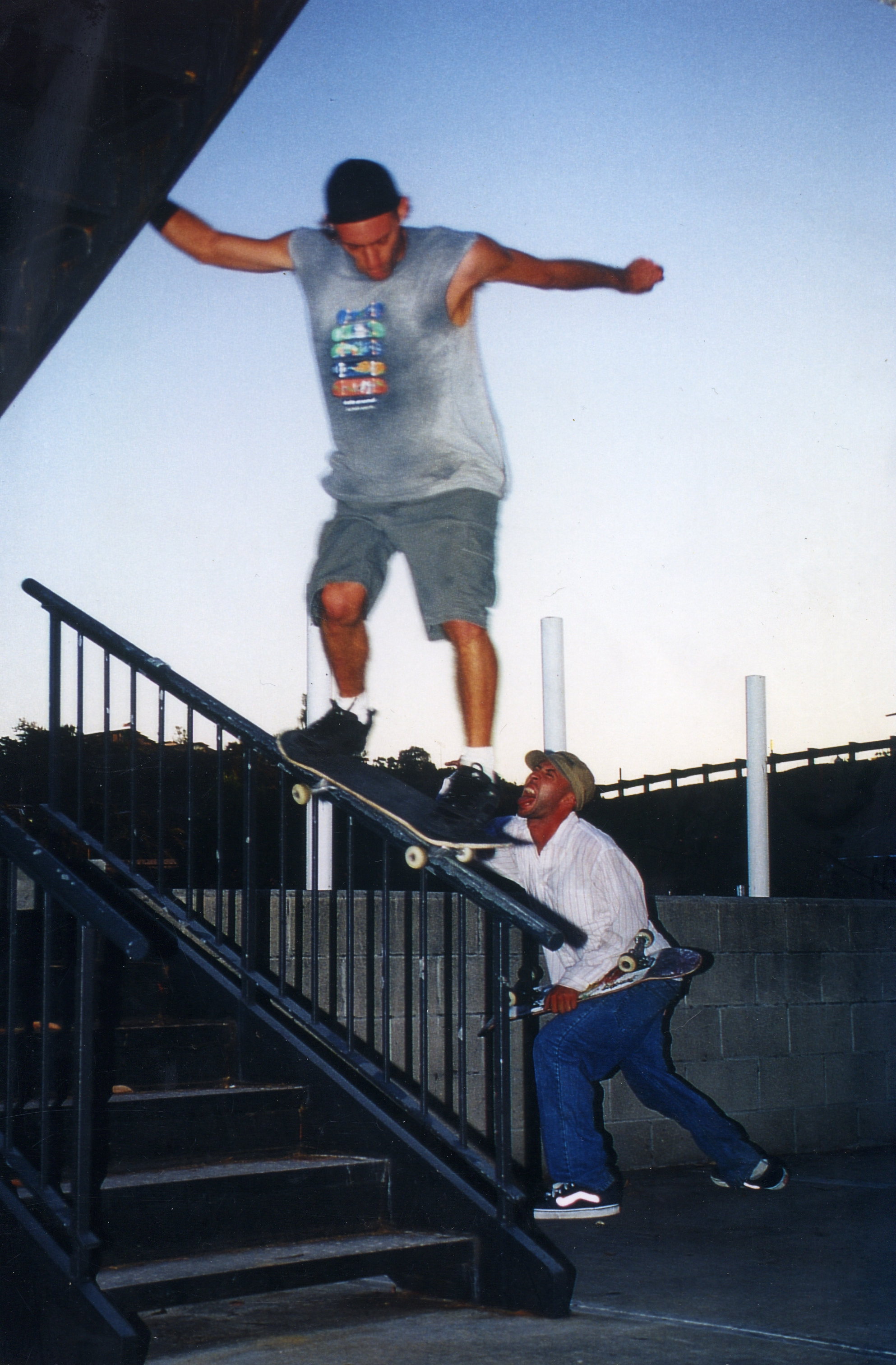 Is it deaf people only or can mutes join in?
B} I would prefer deaf or mutes, but anyone can be considered for a team vote.
Ok. Now we're going to play favorites.
Boards? B} 7.8×31.5
Trucks? B} Thunder 147
Shoe size? B} 10 or 43 in european.
Terrain? B} anything is skate able.
Food? B} spaghetti with ketchup.
Music? B} everything is beats.
Skate park? B} AZ
Flip trick? B} ollie impossible.
Candy bar? B} all of them.
Old School Pro? B} Mark Gonzales.
Video Part? B} Flip.
Skateboard shop? B} Cowtown….CTAZ sucka!
Fabulous, I'm done for now… Is there anything you'd like to add?
B} I'd like to add a personal question.. Do you like spaghetti with ketchup or plain spaghetti? Let me know on the message board.